FOR SALE BY OWNER

1526 MILL QUARTER ROAD

POWHATAN, VIRGINIA 23139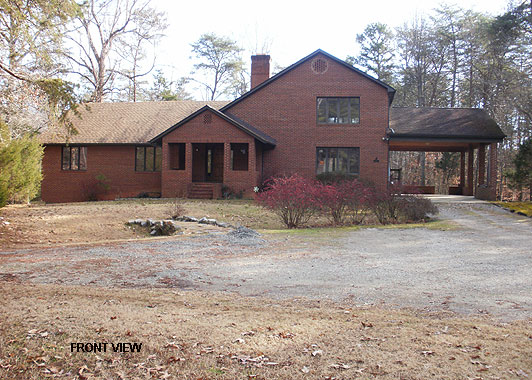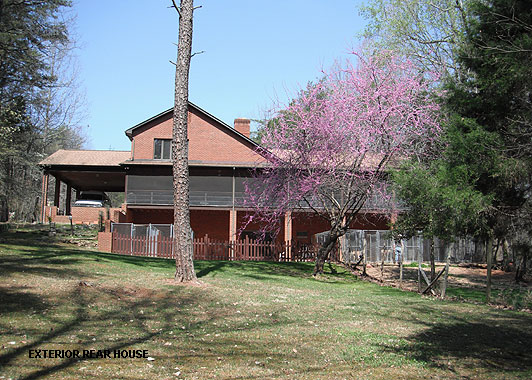 FEATURES:

LOCATED IN CENTRAL VIRGINA APPROXIMATELY 30 MILES SOUTHWEST OF RICHMOND, VA

EASY ACCESS TO I-64 AND I-95

11+ ACRE HEAVILY WOODED LOT

1/2 MILE PRIVATE ROAD EASEMENT TO MILL QUARTER ROAD

500+' FRONTAGE ON PRIVATE 90 ACRE LAKE

1 MILE FROM 18 HOLE GOLF COURSE

2900 FINISHED SQUARE FOOTAGE - 4800+ TOTAL SQUARE FOOTAGE INCLUDES GARAGE AND KENNEL/STORAGE ROOMS

TWO FIREPLACES - ONE WITH WOOD STOVE

7 INDOOR/OUTDOOR DOG KENNEL RUNS OFF BASEMENT - SELLER WILL REMOVE KENNEL RUNS AT PURCHASERS REQUEST

SUPER EFFICIENT GEO-THERMAL WATER SOURCE HEAT PUMP - MAIN UNIT REPLACED IN 2014

ZONING FOR PRIVATE DOG KENNEL

LOTS OF ROOM FOR AT HOME BUSINESS OR

BASEMENT CAN BE REMODELED FOR INLAW SUITE


TERMS OF SALE

SELLER WILL PAY UP TO $10,000.00 FOR RENOVATIONS AND REPAIRS

SELLER WILL PAY 2.5% COMMISSION TO PURCHASER'S AGENT, IF ANY.

PRIVATE PET CEMETARY LOCATED ON PREMISES WHICH IS NOT TO BE DISTURBED. THIS CONDITION WILL BE PART OF ANY CONTRACT OF SALE AND A DEED RESTRICTION.

CONTACT SELLER:

nuttreegd@yahoo.com